HG 1/100 YF-19 Macross
Regular price

Sale price

$43.00
Description

HG 1/100 YF-19 Macross

Reference Price: JPY ¥3800
Thank you for sharing the exciting details about the upcoming HG plastic model kit of the "YF-19" from Macross in celebration of its 40th anniversary! The YF-19 features a new three-stage transformation system, known as "shortcut change," which re-examines the concepts of deformation, form, and movability.

The transformation process has been simplified by incorporating parts replacement, allowing for easy conversion between the Battroid, Gerwalk, and Fighter modes. This new system enables three-dimensional modeling that accurately captures the form and setting image of each mode without being constrained by modeling limitations.

The YF-19 also boasts an enhanced range of articulation, made possible by eliminating complex structures and focusing on the internal mechanisms of the model. This innovative approach results in unprecedented levels of poseability and movement.

The canopy part of the YF-19 is created using "polarization molding," which produces color variations depending on the angle and intensity of light, adding to the visual appeal of the kit.

Included with the kit are various accessories such as the gun pod, shield, effect parts for the "Pinpoint Barrier Punch," landing gear, reproduction parts for the Fighter and Gerwalk forms, joint parts, and hand parts. Additionally, the kit comes with a name sticker that allows for vivid color reproduction even on parts with dark molding colors.

Fans of Macross will surely be thrilled to experience the YF-19 in this high-quality HG plastic model kit.
Share
5064258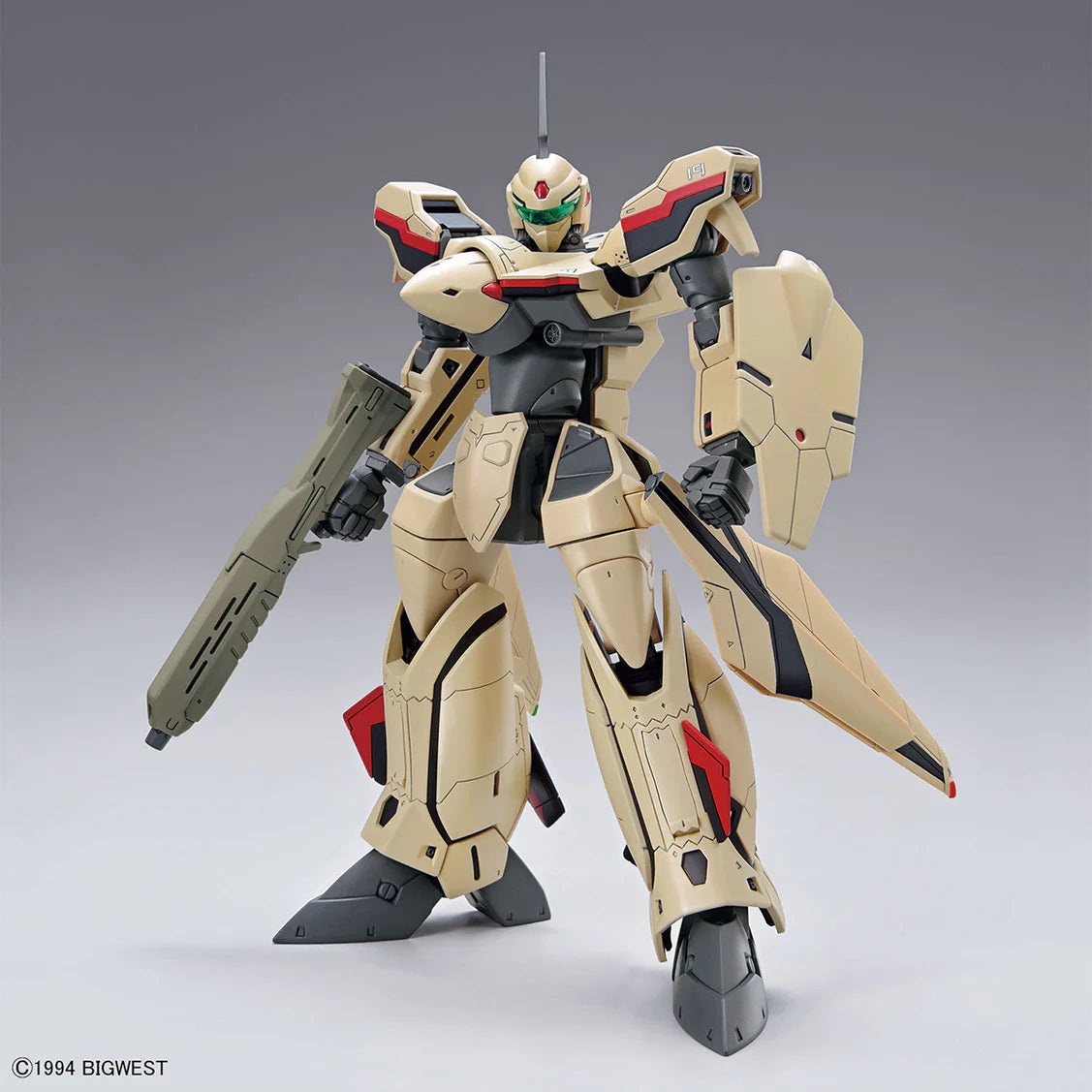 Shipping and Delivery
Gundam Safe is Free

Gundam Safe is FREE

We will hold your order(s) in our warehouse so that it may be shipped with future orders.

You may also request item transfers from our Victoria, BC warehouse to our Markham, ON warehouse if the item is out of stock in Markham at no additional cost.

Each order will be photographed and sent to you once it has been set aside.

Best of all, there is no time limit!

Local Delivery and Pickup

Local delivery fee for Greater Victoria Area  - $5

FREE local pickup in the Broadmead Area or at Tillicum Centre, Victoria, BC.

FREE local pickup at our Markham Warehouse.

Flat Rate Shipping

Flat rate shipping all across Canada. - $15

Orders between $200-$350. - $10

Free shipping over $350.

We will add "Do not safe drop" to packages over $100.
FAQs
Do I need to Paint It?

You could but you don't have to! The Gundam Model kits comes with pre-color pieces, you only need a nipper to start! However, panel lining, painted parts will make it even better!
How long does it take for shipping?

It only depends on where you live. We are located in Victoria, BC, and we usually ship out orders via Canada Post on the same day or second day after we receive it. We will send you tracking information after we fulfill the order.
I live in Victoria area. How Do I pick up my order?

Local pickup by appointment Only. Our pickup location is at Boardmead Village Plaza near our warehouse. Just confirm with us before you leave and we will be there to wait you. We also offer local pickup at Tullican mall/Pearkes by appointment.
What is Gundam Safe and how does it work?

We understand that shipping costs are on the rise. That's where Gundam Safe steps in, a private warehouse solution tailored to consolidate orders and reduce shipping expenses. The cherry on top is that this service is absolutely FREE! Upon receipt of your Gundam Safe request, we snap a photo of your order, labeled with your name, and promptly send it to you. We then set it apart from our standard inventory to guarantee that we never oversell!